Lionel Messi's Dog Has Grown into Enormous Size, Looks Bigger Than Messi
Devinepuppy Staff, 3 weeks ago
0
2 min

read
8
Lionel Messi's fan around the world were in surprise to see his dog when some of his family pics emerged online.
Messi steered his team to semifinals of Copa America falling short against host Brazil. And when he returned from holiday from Paris, some of his family photos leaked online.
Now Messi is preparing for the Nou Cup 's 16th session.
He use to even practice with his sons Thiago, Mateo, Ciro.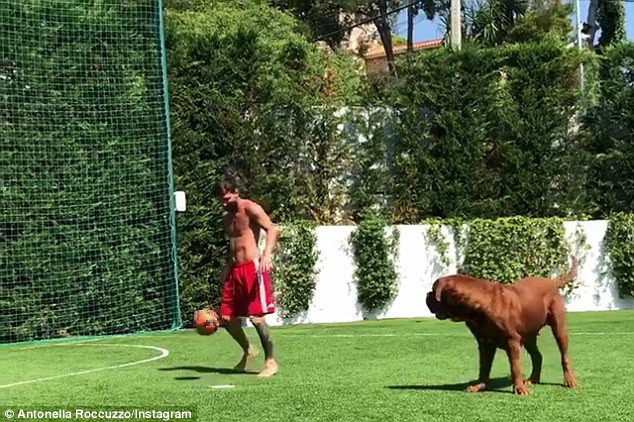 Messi and his boys are always joined by his dog named Hulk- a huge French Mastiff.
The dog loves to play with all and it seems he also faces hard time against Messi.
In the clip it is seen that the Bercelona captain is playing a game of rondo with Hulk, Thiago, Mateo.
The game rule is to move the ball very quickly around the man or dog in the middle.
Messi enjoys the game of rando with his son and Hulk use to interfere in-between.
And his wife enjoys the game from outside with her one-year son Ciro.
And game was in middle when Hulk jumped in between and started enjoying.
As the dog approaches the ball Mateo passes the ball to his father.
But the Gian beast Hulk stops when the ball reaches Messi.
Then the dog moves to grab the ball but in vain as Messi passes the ball to his another son.
This game of football video was shared on social media twitter earlier this week where it went viral.
There were several comments by millions of Messi's fan around the world.
One of the fan mentioned that The Dog hesitates to take ball from Messi whereas it rushes towards his son with ease.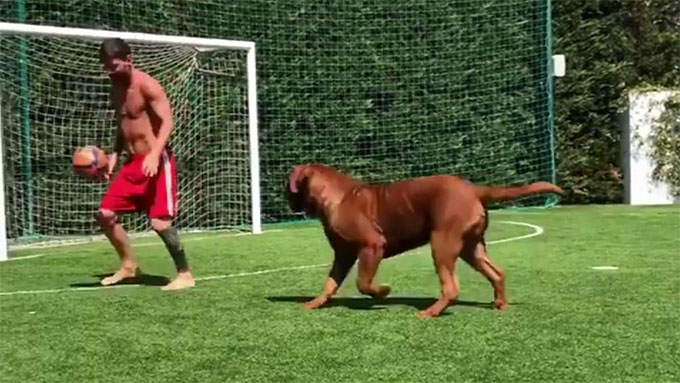 Another comment was " Messi managed to stop his dog when he had the ball"
"Love how the dog doesn't run when Messi has the ball" mentioned another fan.
" Even Hulk is afraid to tackle Messi " another fan commented.
Related posts