When your dog is pregnant the first thing that comes in one's mind is "how many puppies are going to be delivered".
The numbers decide a lot of things, from looking for potential adopters to deciding space to raise them. Also, whether one will require assistance to raise them or can be dealt alone.
Cecillia was the human mother of Dalmatians. She along with her husband were very exited to welcome new members in the family.
The vet predicted three puppy litter. However, Miley's stomach seems bit bigger than that.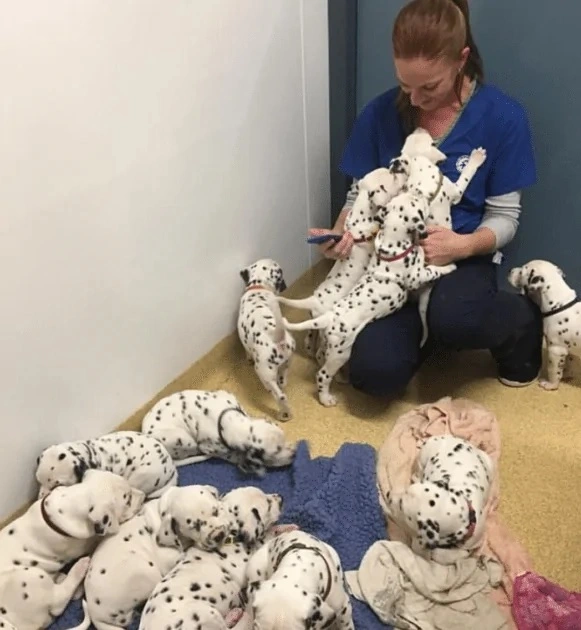 Miley was under a very experienced vet who had her additional four year of vet degree plus two years of experience in puppy delivery. So, she was in safe hands.
With a proper cesarian Miley gave birth to 18 cute pups one by one. Everybody got surprised as the pups were above expectation. The news spreads in no time and it created a record in terms of number of babies a dog had in Australia.
Below is the link of video: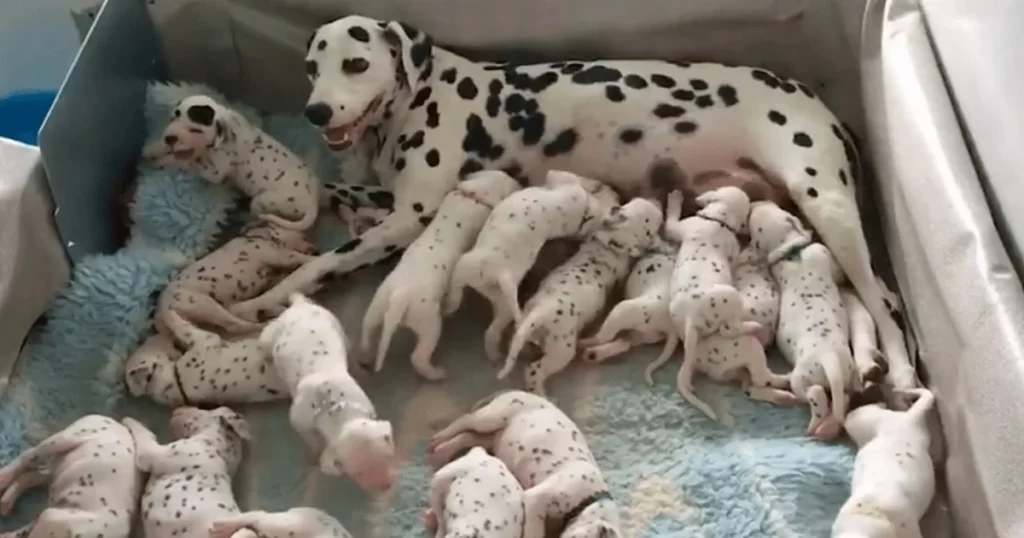 Among these 18 puppies 12 were females and 6 were male. The males were outnumbered 2:1. Hope they will have great childhood.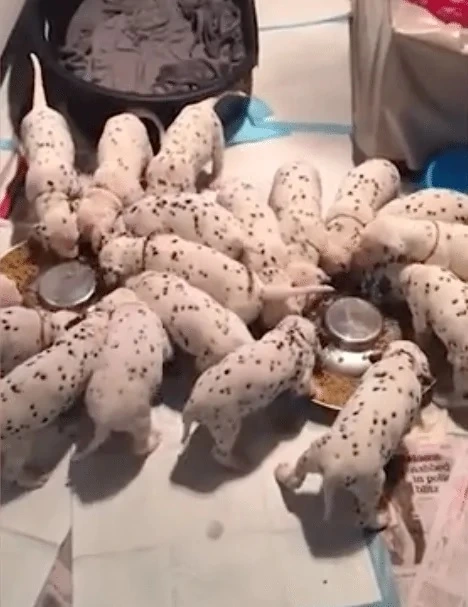 Related posts