Oldest Dog Celebrates its 23rd Birthday Party at Shelter
Devinepuppy Staff, 3 weeks ago
0
2 min

read
26
The oldest dog at the shelter turned 23 years old had gone through so much in life. The shelter owner tried to celebrate this milestone by throwing a grand party at the shelter with its shelter mate as guest and many more.
Buny a 23-year-old dog has spent its entire life with a loving family and did all it can do in one life. He enjoyed the companionship of the loving family, got interacted with humans and other pets, played, went out in local parks, had a wholesome life.
But the elderly owner was now not able to handle his old age decided to shift him to The Mr. Mo Project, a senior dog rescue run by Chris and his wife.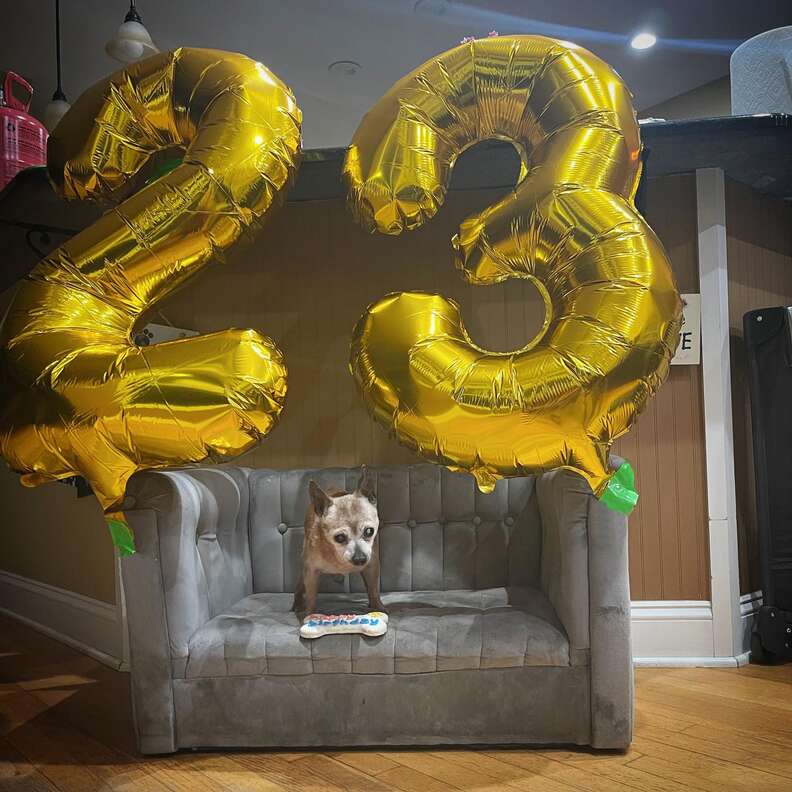 His former owner, the Hughes Family, were very fond of him, and they took this decision with a very heavy heart. They described Buny as a big dog in small body and still he is one young dog hasn't changed a bit with his advance age.
He had all kind of personality, being feisty, naughty, independent, calm, gentle sweet and has a very harsh bark like a big dog. Despite his old age he was strong enough to fight and push one of his mate Chihuahuas.
But now due to his old age he as been lately very sluggish. Now he loves to sleep more often. He falls asleep absolutely anywhere, sometimes on a potty pad, in middle of the living room and most of the time on his comfortable bed.
For Buny's birthday party the Hughes family decided to make it grand and decorated whole of their houses to honor the little dog with surprise gift which he liked most- treat and nap. They gave him soft biscuits to munch which he enjoyed with his few teeth left. As in this age his favorite task was to sleep, and he enjoys sleeping so much so the Hughes family gifted him with a soft furry bed.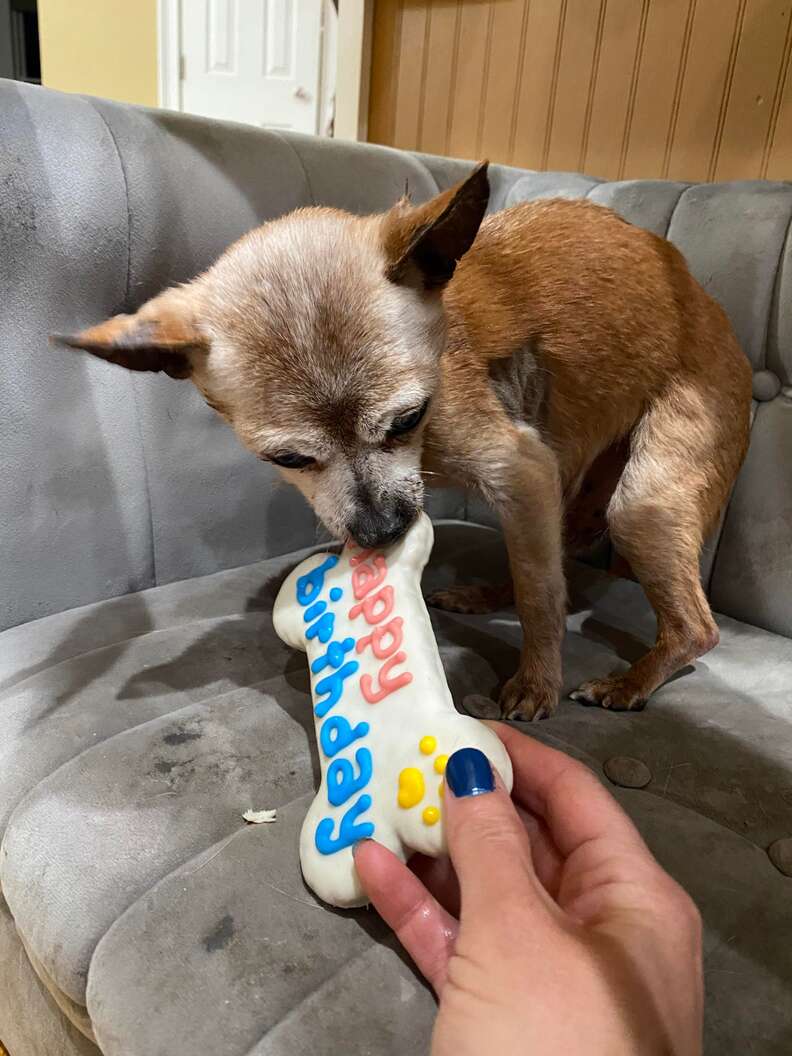 Hughes family mentioned that they try to celebrate all the great things that happens in their home. As this make them as well as all the pets excited and fill joy in their life. Apart from birthdays they celebrated adoptions, finishing of chemo treatment and even celebrate Christmas in July as some of them would not be able to make it till December.
It's all due to Hughes family that all these old dog's had good old days and die peacefully. Buny loved this day and we hope he may be part of many more celebration to come. At this age he earned it.
Thanks to Hughes family for doing such a great work.
Related posts